Genius Hour Project #2
Our teacher gave us a huge variety of topics to choose for this topic. He recommended o choose a topic which would impact the world. But me and my partner had an idea that we really wanted to use even tough it did not have an impact on the world. So our Genius Hour presentation was about making a mashup video focusing on one soccer player and how he uses his skills in games .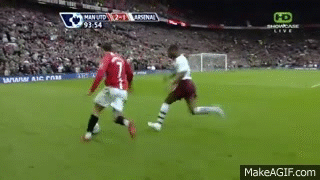 At first  my group partner, and I wanted to film ourselves showing our skills in soccer train and show how we improve throughout time. Yet, we decided found to complicated after the second class of Genius Hour because we found to complicated to show ho we were improving so we made it easier and made it on a professional soccer player. Both of us had the same favorite player who is Cristiano Ronaldo so it wasn't really complicated to pick. We choose it because we both had interest in this topic and we wanted to gain more knowledge. I often use my drone and I wanted to improve my skills in editing video so that I could have nice mashup after filming my videos. It could even help me in the future for work.
Throughout the process of researching, we contacted some professionals on our topic. Some of them took time to respond to our questions and some others didn't even respond. When we got answer applied the techniques on our mashup video.
Not only, we also learnt how to use transitions on audio and video. We also know which applications or websites to use for editing from now on. Personally I have learnt more about copyright and how you can only use it for a few seconds. Before I didn't think that you needed as much patience which me learn that editing takes a huge amount of time and a small error can impact the whole entire video itself.
I think it helped me as person because when editing I needed patience and I would always look back for mistakes and learn from them.
My next genius hour project, I want it to help with technology. I want to help the whole entire world. I really want to do a Genius Hour about how we should invest in electric cars more than our gas cars. This can really help the community and the earth because it would make less pollution and the air we would breath would be cleaner and maybe even increase our life expectancy. This is my main goal for my next genius hour project.